>Dai Chow @ Jalan Ipoh
>Without recommendation of our fellow blogger friend, I think I definitely won't discover this dai chow at secluded area of Jalan Ipoh. (Somewhere behind the HSBC Jalan Ipoh)

Located just opposite this huge Chinese Temple.

A road sign to the way of the temple

This dai chow situated beside the river, Klang River I assume? Many people fishing there, I wondered what fish they will get ler….. ~.~
I've tried all the food that he tried, all taste not bad at all especially the fried rice cake aka "be ge".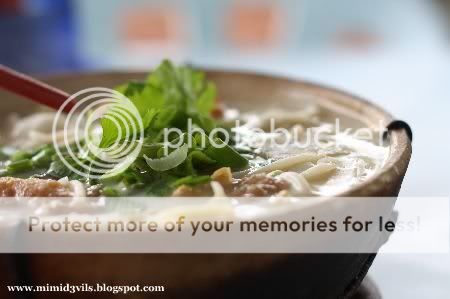 One of their signature dish, Claypot Fish Head Noodle. Other than the normal ingredients like fried fish head/meat, tomato cubes, pickled veggie & ginger, they also add in fish balls, fried fu chuk and yam.
The serving may look like quite big but not much fish head/meat given.

Fried Rice Cake aka "be ge"
This chewy rice cake was cook with Hokkien Mee style & garnished with lots of Chinese celery which a bit too overwhelming. But it still taste great 🙂

Thai Style Tofu
A very common dish that you can get at any dai chow or restaurant. Fried tofu & topped with thinly sliced cucumber & grounded peanuts drenched in Thai chili sauce.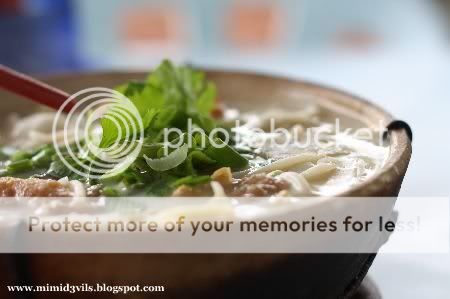 Jalan Mangga
Off Jalan Ipoh
51200 Kuala Lumpur.
(Behind HSBC)