>Home Made Curry
Bought this ready-to-cook Japanese curry at Jusco at RM 19.90 / box. The box will indicate the spicy level of the curry 1 – 5, 5 is the most spicy (please see the arrow)
The packaging inside is like this :-


Got 2 package in a box, each package have 5 compartments. Inside is in curry powder form.
The results???
Dang
.
.
.
Dang
.
.
.
Dang dang….. this is what I cook….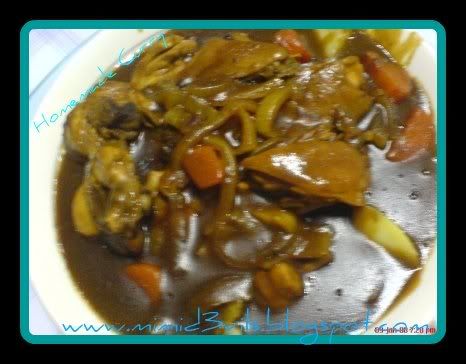 The gravy a bit thick, can taste the curry flavor , although I bought spicy level of 5 but I cannot feel any spicy-ness lor…. haha… Sure we cannot compare taste bud between Malaysian & Japanese.