>Pasar Malam that half of KL residents will go….?
>This is what I heard somebody said after almost 1 hour jam to Cheras Taman Connaught pasar malam on Wednesday….(less than 5mins journey if no jam). Beside traffic jam there was "human jam" too in this pasar malam!!! Damn crowded, make me hardly walked & breathed (I admit I'm short :p)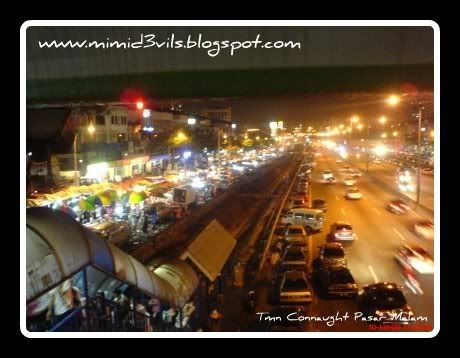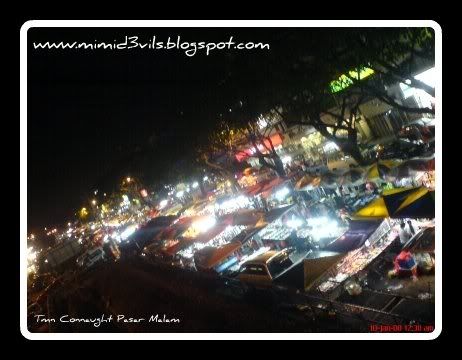 This is how's the whole pasar malam looks like….(left + right), I think this is the most biggest pasar malam in Malaysia. (Do correct me if I'm wrong)
Please guess what was the time when I took this photo?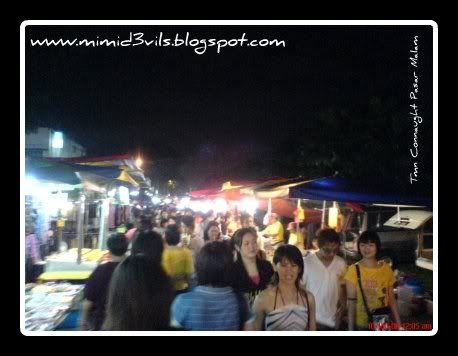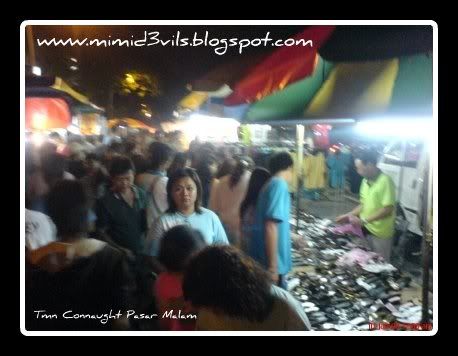 It's already 12.00am in the midnight!!! It's seem like the night is still young for those buyers & sellers. It's crazy man!!! It's look like the pasar malam just started & still got a lot of peoples walking, buying, eating…..I think i won't came back again because the things that sell here I can get it from my place's pasar malam too & the distance is quite far from my place…(petrol's price is going to increase again, better go near near place enough…haha!!)